It's MAY!
Brighton Artists Open Houses are NOW OPEN   
For more about the 196 Houses, 1200+ Artists and 14 Trails click on the link above.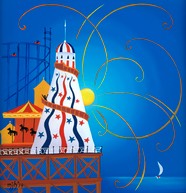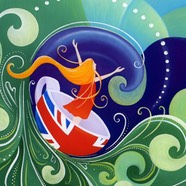 I am a featured artist at The Magic Lamp
Along with ten other distinctive makers!
We are VENUE 11 on the Seven Dials Trail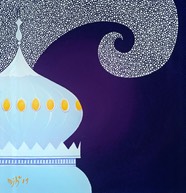 Open EVERY Saturday, Sunday and Bank Holiday in May, 11am-5pm
Click on the links above for information about us, 
about other houses on our trail, my MidMay blog post,
and to see a trail map showing exactly where we are. 
If you know Brighton well then we are directly opposite
BHASVIC/Brighton and Hove 6th Form College on the Dyke Road, 
approx 15 min walk (uphill) from the main Train Station. 
I will be at The Magic Lamp IN PERSON on
Saturday 30 April, 12.30-5 pm
Monday 2 May, 12.30-5 pm - Bank Holiday Monday
Sunday 15 May, 12.30-5 pm.
AND if you love us and our work . . .
Please VOTE US your favourite open house in 2016! 
More information on how to vote can be found here.
***
If this will be your first visit to Brighton Artists Open Houses please note the following:
Venues are listed by numbers on maps which can be found via the links above
Venues tend to be well sign posted with most properties having a banner and several signs on display
NOT all venues are open every day so please check links above when planning your visit.
***
You can also check out my DONATION to the
Big Heart Charity Auction
by clicking here.
***

AND on the last weekend in May I will be at 
Amberley Museum's Traditional Craft Fair
For more info about this event and when I will be there, click here.
For monthly insight, inspiration and special offers direct to your inbox join my Mailing List 
and for sneak peaks and work in progress follow me on social media @MJHodgeArt
Twitter - Instagram - Facebook - Pinterest