Working Title: Flight of the Phoenix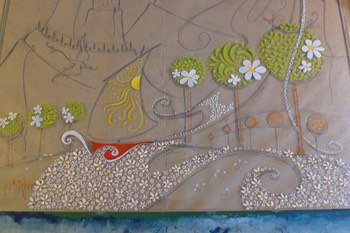 An Eye for Detail
At the first stage of painting, many details are added using a cocktail stick or toothpick;
larger brush strokes are slimmed down, shaped and tidied using a bit of water and cotton wool after.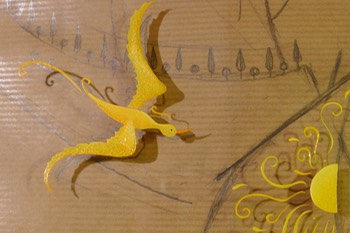 The Phoenix Flies
Painted in two stages, beak and then bird, the small eye is added wet through wet using a cocktail stick.
The shadow itself is a thing of beauty - I am sure it will reappear somewhere else soon.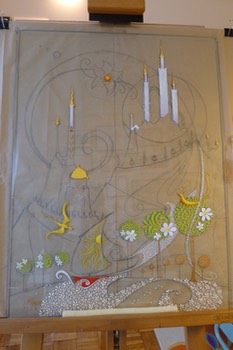 3 months and nearly 40 hours of painting so far.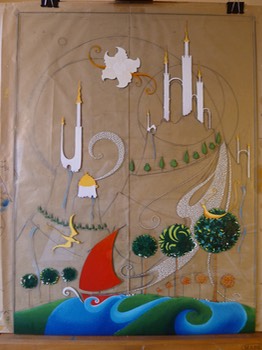 More time in the studio has added up to 75 hours of work by the new year,
including several hours of stars and 3 more layers of detail added behind the trees.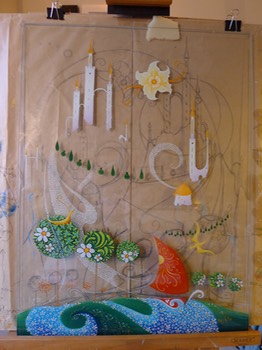 What it looks like when I turn it round to see the front.
The magic of painting on glass!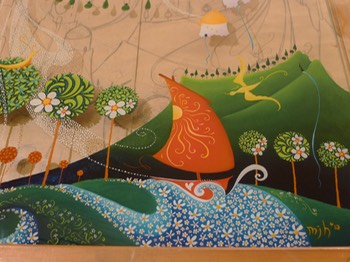 A few more layers and it starts to look like a proper painting.
16 January 2014 - Untethered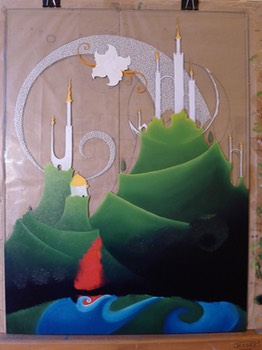 15 hours or so later ... the artist's view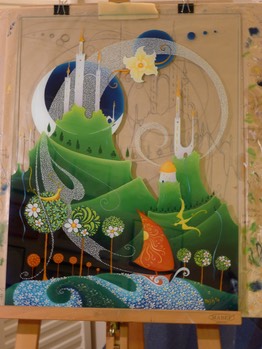 Penultimate Painting Stage - Phases of the Moon
Only 5 months and nearly 130 hours of painting in the making and ... 
Ta-da!