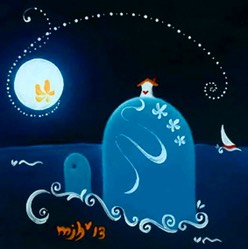 Donated to the Big Heart Charity Auction, 1-10 July 2016
Money raised in this auction will go to support the work of the Chestnut Tree House Charity and the Brighton Dome's Umbrella Project, working with and support children with life limiting illnesses and their families.
To view all donated works and find out what you need to do to participate in the auction please click here.
The online eBay auction will be open from 1-10 July 2016.
Media: Original Artwork, Reverse Oil on Glass
Framed Size: 24.2 x 24.2 cm
Framing Style: Double framed in matte white wooden frames with approx 5 cm gap separation between the inner and outer frames. 
For full Auction details on this work please click here.