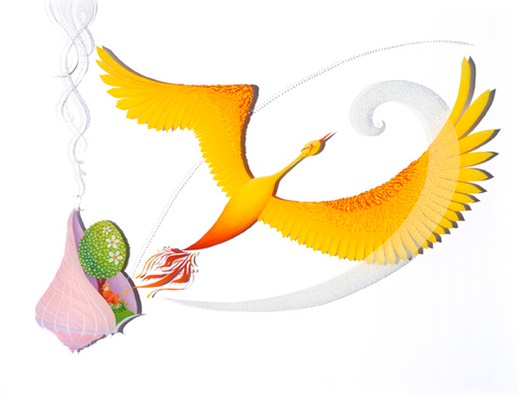 A single painting, without background, framed against white board so that shadows are created and change depending on the light source(s), highlighting the spiral of stars and emphasizing the wings.
For Sale / £7,000
For details on purchasing this Original Artwork please contact me - details here.
Also available as an A2 Fine Art Print / Price: £135
For more details about ordering Fine Art Prints please click here.
To find out more about this painting please click on the related blog post links below:
That Alice Girl - Original Post