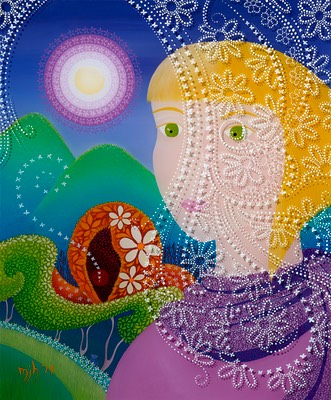 A two part painting, the top layer being a veil of lace on clear glass framed in front of the main image. As the light source(s) change and the viewer moves past the painting, shadows are created and move.
For Sale / £2,000
For details on purchasing this Original Artwork please contact me - details here.
Also available as an A2 Fine Art Print / Price: £135
For more details about ordering Fine Art Prints please click here.
To find out more about this painting please click on the related blog post links below:
That Alice Girl - Original Post